This promotion has ended.
September 1, 2019
Irvine Spectrum area commuters, it's time!
You can now officially get $1 Waze Carpool Rides through the end of October in our Spectrumotion Carpool Group!
Get started by reading up on how it all works.
Or, if you already know all about it, join our group to start finding matches: bit.ly/Spectrumotion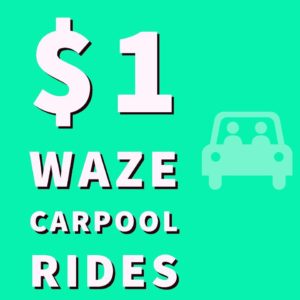 More Perks
PLUS, commuting to work with another Irvine Spectrum area employee or resident can get you a $100 Gas Card!
And don't forget about our Emergency Ride Home program for days you need to get home in a pinch.