Envoy Electric Vehicles at Irvine Spectrum Properties
The Irvine Company has added another fantastic amenity to many of its Irvine Spectrum business properties and apartment complexes, and we have a PROMO CODE for you worth over an hour of use!
PROMO CODE: spectrum10
Irvine Co. Employees in the Irvine Spectrum area:
A big reason we hear why commuters don't rideshare to work (anything beside driving alone) is the lack of a personal vehicle to get to meetings, run errands or go to lunch. No more! Employees at the locations below can hop in an Envoy Vehicle (a new Nissan Leaf) and be on their way.
This makes Envoy On-Demand Electric Vehicles perfect for employees who commute to work in the Irvine Spectrum area via Metrolink/Amtrak trains, carpool, OCTA bus or vanpool.
Cars are available to book on-site at the locations below by the minute ($.15), hour ($9.00) or day ($45.00).
Great for employees in town for work: Just flew in from headquarters to the Irvine Spectrum office for a couple days of meetings? At $45.00/24 hours, Envoy day rates are cheaper than rental cars.
How it Works:
Download the app and create an account.
Get the property code from your employer or the Irvine Company contact for your building.
Enter PROMO CODE: spectrum10 in the Promos section of your Envoy profile for a $10 credit (over an hour FREE)!
Use the app to lock and unlock the car.
Pick up and drop off at the original location.
Insurance and roadside assistance are included.
You don't have to bring the car back "on a full tank", just plug the car in when you're done.
Promo Code Expires 3/31/19
Envoy Locations in the Irvine Spectrum (Irvine Co. Properties):
100 Spectrum Center Drive
200 Spectrum Center Drive
300 Spectrum Center Drive
400 Spectrum Center Drive
Discovery Park
Irvine Business Center
Palm Court
Centerpointe Apartment Homes
The Village at Irvine Spectrum
Los Olivos Apartments (this location is not in the Spectrumotion service area and is not eligible for our services)
For more info on Envoy vehicles and how they work:
https://www.envoythere.com/faq-users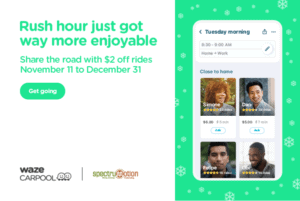 November 7, 2019 Hey Irvine Spectrum area commuters, Waze Carpool is giving you $2 OFF Rides from November 11th to December 31st in our Spectrumotion Carpool Group! Get started by reading up on how it all works, or go ahead and join our group to start finding matches: bit.ly/Spectrumotion Want to know EVEN MORE about … Read more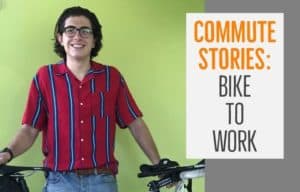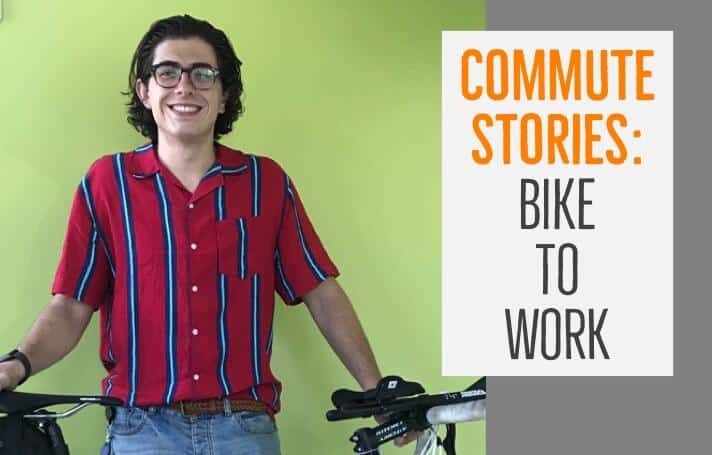 Meet Aaron from Axonics Modulation Technologies Home City: Irvine Sometimes, it's hard to know if ride-sharing is a good fit. To help you decide, we asked our Irvine Spectrum area commuters Bike To Work Resources General Information Emergency Ride Home Program Orange County Bikeways Guide Metrolink Bike Car OCTA Bike Racks Irvine Bike Ways Tell Us About … Read more
Interested in Irvine Spectrum area commute options for you, your company or tenants? Fill out the form below. We're happy to help save you time and money!