Sept. 30th – Oct. 18th, 2019
California RideShare Week (the first week in Oct.) encourages people to take public transportation, carpool or vanpool instead of driving alone to work to save money and reduce traffic pollution. We like to go a bit further and make RideShare Week last nearly a month!  That's because we know from experience that once you start sharing the ride to work, you'll  have a happier, cheaper commute!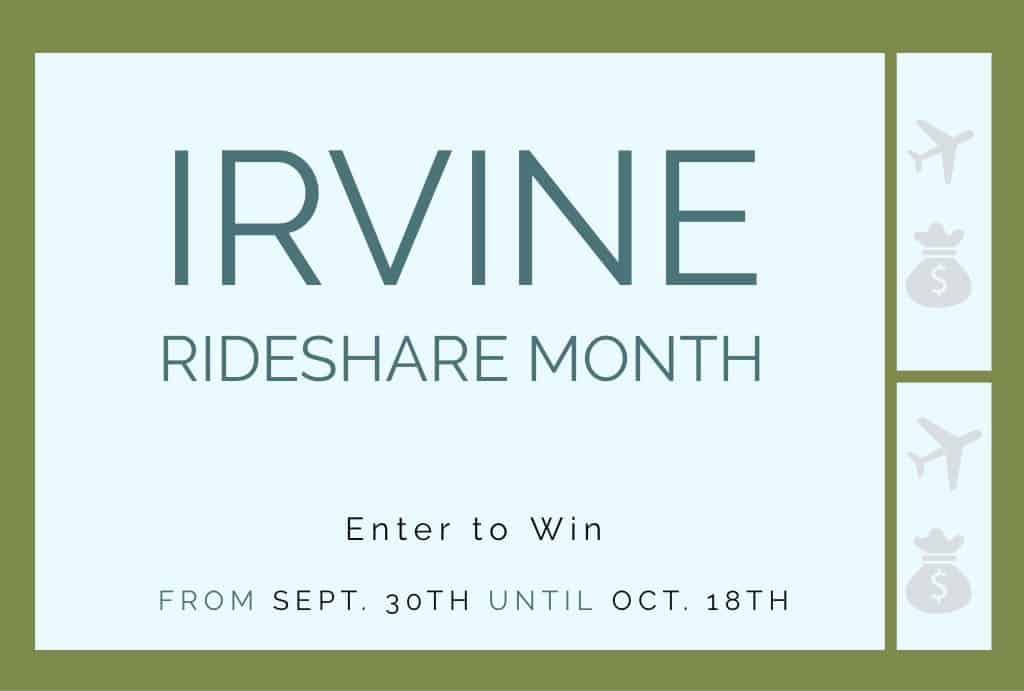 GRAND PRIZES
2 - Choose Your Own Adventure Getaways 
$1000 Southwest Airlines gift card
$1000 AirBnb gift card
$500 MasterCard gift card
BONUS PRIZE - $2500 Cash (Waze Carpool Group)
SOCIAL MEDIA PRIZE: $100 Hornblower Cruises & Events gift card.
TWO WAYS TO ENTER
Enter both our Choose Your Own Adventure getaway and join our Waze Carpool Group, and you've upped your chances of winning one of our RideShare Month GRAND PRIZES!
Enter to WIN one of two Choose Your Own Adventure getaways by completing this entry form.
BONUS ENTRY: Join our Waze Carpool Group and add your work schedule to your profile. (Must complete the Choose Your Own Adventure form first)
All Irvine Spectrum area employees, residents and students can enter to win these great RideShare Month prizes no matter how they commute to the area. Our goal is to raise awareness of our FREE commute services (How can it be free?). All you need to do to enter is complete a short form about your commute and let us know if you're interested in learning more about your commuting options!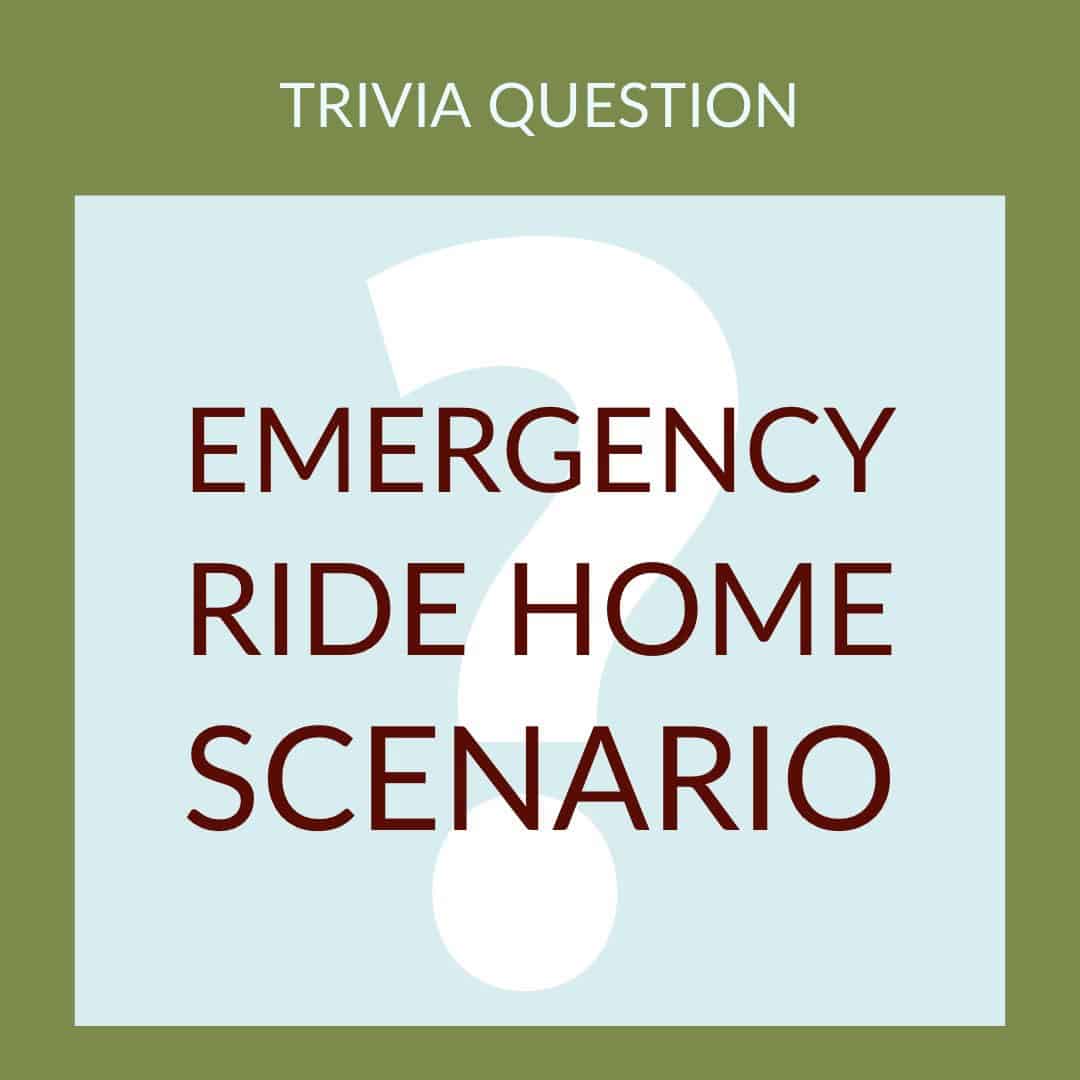 Social Media Trivia Question:
We give you a scenario. You tell us if it's eligible for an Emergency Ride Home.
Go our Facebook or Instagram page to see the scenario, and enter on the post with this image to WIN an $100 Hornblower Cruises & Events gift card!
**Must like or be following the page you enter on.
Entry Details for All Drawings: Entries must be recieved by Friday, Oct. 18th, 2019 at 5:00pm PST. One entry per person to win a Choose Your Own Adventure getaway. One entry per person to win the $2500 Waze Carpool Group prize. One prize per winner. Winners are picked at random from qualifying entries after the deadline.
We DO NOT sell your information or use it for any other purpose aside from ride-sharing options (Privacy Policy). By completing the entry form, you agree to let Spectrumotion send you occasional emails about ridesharing. You can unsubscribe at the bottom of all of our emails at any time.
Promotion is exclusively for Irvine Spectrum employees (excludes Spectrum 2) and employees of Spectrumotion voluntary members. Spectrumotion directors, employees, sponsors and their families are not eligible. Chances of winning will depend on the number of entries.  Winners are notified immediately and will be posted on our website. Winners are responsible for any federal, state or local taxes.