Joining Our Waze Carpool Group
Hi Irvine Spectrum area commuters!
Now that we've gone over how to Request a Ride or Offer one, let's talk a little more about joining our Spectrumotion Waze Carpool Group.
Our group only allows other Irvine Spectrum area employees and residents. The other commuters in this group are going to the same place you are!
Let's get you in our group!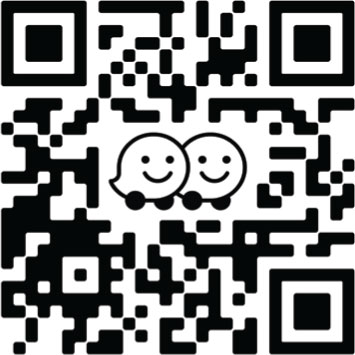 Step 1

Scan the QR code or Tap/Type goo.gle/Spectrumotion on your mobile device and choose if you want to drive or ride. Download the Waze app to drive, or the Waze Carpool app to ride.

Step 2

Open either app to set up your profile. If you're using the Waze app, just tap the icon in the lower right-hand corner.

Step 3

Tap to join the Spectrumotion Carpool group.

Step 4

Check out the best matches on your route and start offering or requesting rides. To find the Spectrumotion group, just look for the group label under the profile photo. 
That's it, you're in! You can now search the group and message anyone that looks like they might be a good fit for your commute.
A Couple of Tips:
If you don't see an ideal match, check back soon! More commuters are joining every day!
Go to Settings –> Schedule ->Availability to apply your hours to all days you work.
Don't forget to use our Emergency Ride Home Program if you carpool to work, but need to get home in a pinch.
PLUS: If you are new to carpooling in general. You can get a $100 Carpool Gas Card from Spectrumotion when you start carpooling!
How Waze Carpool Splits the Cost of Commuting:
Ride prices are calculated by the shared miles between all of the riders in the car, just like a normal carpool. Rides can cost up to 56 cents per mile – the standard IRS mileage deduction – with a maximum of $25 per trip. Drivers are limited to two money-making trips a day. So unlike Uber and Lyft it is not a way to make money, but to reduce traffic and the cost of your commute by carpooling!
Want to learn more? Waze Support has lots of information for you to look through.