Hi Irvine Spectrum area commuters and residents!
We are very excited about our upcoming partnership with Waze Carpool! It's just another tool to use if you want to find a better commute to work. Sharing the cost of commuting can save you a bundle!
To kick it off, the cost of a Waze carpool ride is only $1 from Sept. 1st – Oct. 31st. And that's on top of our $100 Carpool Incentive!
Get the basics at Waze.com/Carpool. Download the app, take a look around and you'll be ready for $1 Rides next month!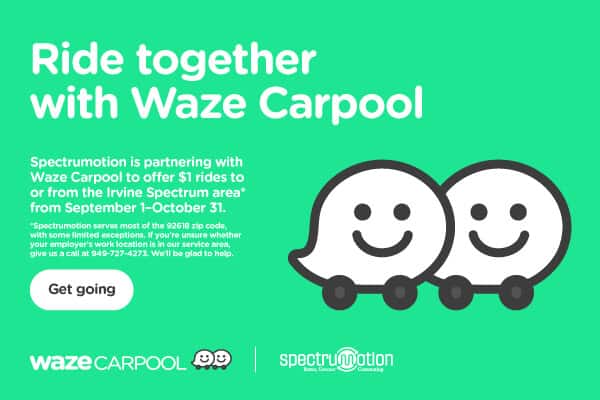 New to ridesharing (anything aside from driving alone) and worried about not having your car at work? Don't! If you carpool into work and need to get home in a pinch, use our Emergency Ride Home Program.