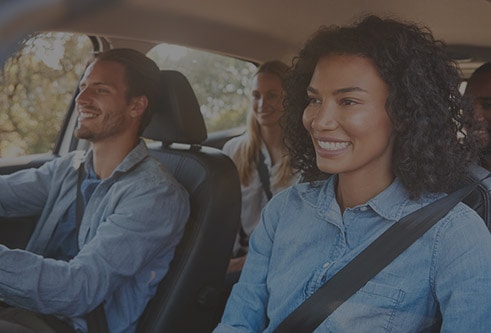 To be eligible to receive the Carpool Incentive a commuter must meet the following requirements/guidelines:
Work, live, or go to school in the Spectrumotion service area.
Be a licensed driver.
Not have been sharing a ride (by any mode) for 90 days prior to joining a carpool.
Start a new carpool or join an existing carpool (as a driver and/or a passenger) with another working adult.
Must submit the incentive form within 5 days of beginning a carpool commute.
Log up to 20 carpool days within a 60-day time frame.
Must complete, sign and submit the carpool log and survey within the 60-day time frame in order to receive the incentive.
One incentive per commuter.
Details:
The incentive will take the form of a one-time $100 Shell gas card, or pre-paid Visa card.
Incentive amount based on the number of days carpooled at $5 per day, up to $100.
Gas or Visa cards will be mailed or emailed within 15 days from the date the daily commute log/survey is submitted. If the commute log/survey is not submitted by the end of the 60-day time frame, eligibility to the incentive is forfeited.
One incentive per commuter.
As a carpooler, you are eligible for our Emergency Ride Home Program. You will never be stranded at work if you don't have a car and an emergency arises. As always, don't hesitate to call us at 949-727-4273 or email rideshare@spectrumotion.com if you need assistance.
Interested in Irvine Spectrum area commute options for you, your company or tenants? Fill out the form below. We're happy to help save you time and money!

15215 Barranca Parkway,
Suite 200
Irvine, CA 92618