Spectrumotion serves the business park known as the Irvine Spectrum in Irvine, California. We refer to it sometimes as the Irvine Spectrum area. Many confuse the area with the Irvine Spectrum Center, the retail center located at the center of the Irvine Spectrum business park. In fact, the Irvine Spectrum comprises over 29,000,000 square feet of office, retail, and industrial/commercial space. It's home to approximately 116,000 employees/commuters.
Anyone who commutes to, or lives in the Irvine Spectrum (regardless of where they commute from or to) can take advantage of our services free of charge. Likewise, our employer services are free to any business in Irvine Spectrum that wants to bring commute benefits to their employees.
If you're not sure you work or live in our service area, give us a call at 949-727-4273 or email rideshare@spectrumotion.com.
Click the green dots to explore parts of our service area.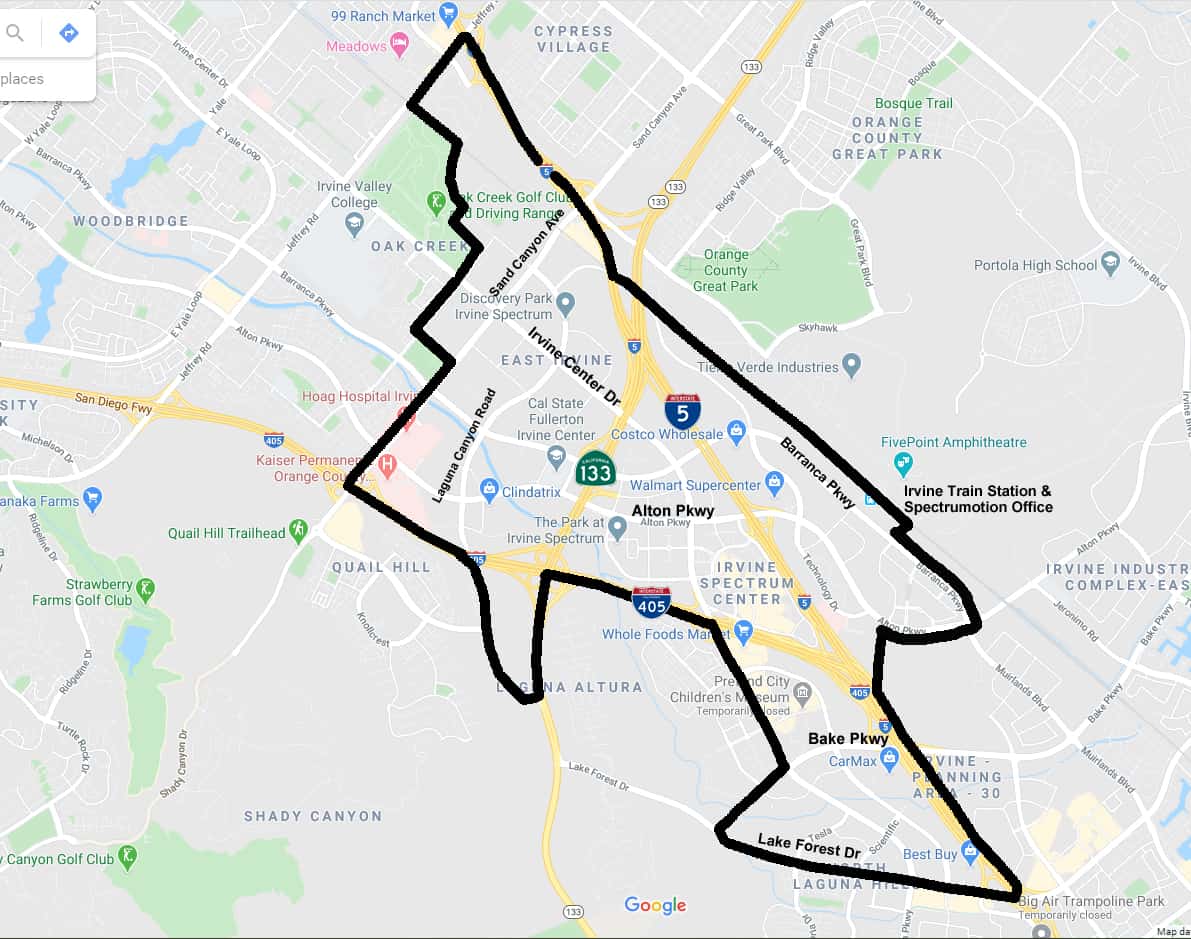 Interested in Irvine Spectrum area commute options for you, your company or tenants? Fill out the form below. We're happy to help save you time and money!

15215 Barranca Parkway,
Suite 200
Irvine, CA 92618