Irvine Spectrum Employer Services
Spectrumotion's services include personalized assistance to Irvine Spectrum Area employers who want to showcase different rideshare options for their employees to get to work. Whether some of your workforce is working from home, or you have some employees who are commuting into the office, Spectrumotion is an employee benefit your employees can take advantage of, free of charge. Please see the list of our employer services from the menu below.
Spectrumotion Explained
Is My Office in the Irvine Spectrum Area?
Getting Started
Take a look at the services Spectrumotion can offer your company below, and reach out to us any time at rideshare@spectrumotion.com or 949-727-4273.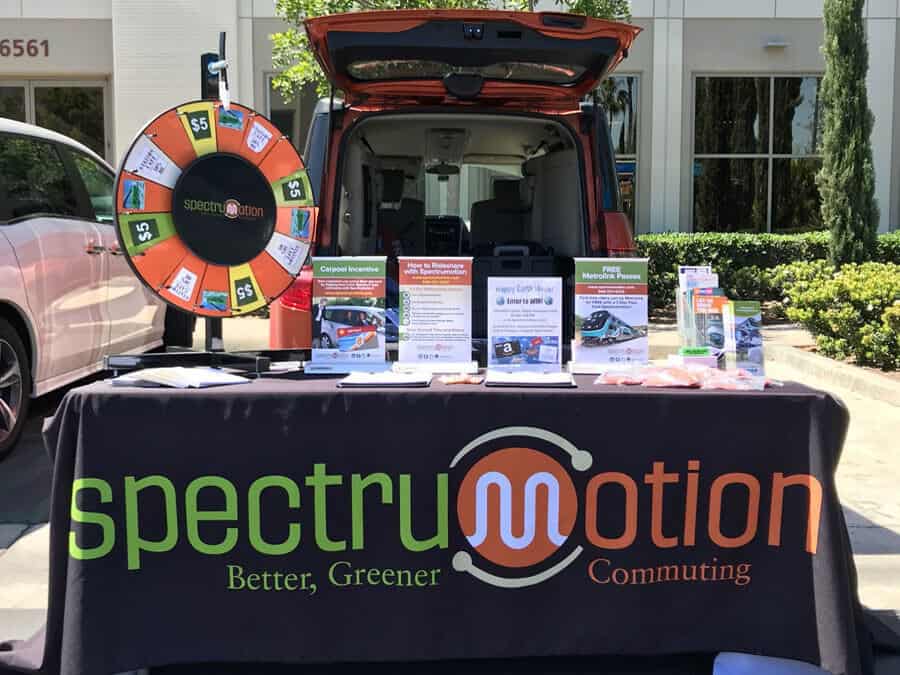 Events & Promotions
Spectrumotion offers onsite and virtual events, and 1:1 video chats to make promoting rideshare to your Irvine Spectrum worksite as easy as possible.  Events allow our staff to answer any commute-related questions your employees have. We also bring freebies and other treats! We can also participate in health and benefits, and other vendor fairs.
Southern California Regional Transportation Agencies
Interested in Irvine Spectrum area commute options for you, your company or tenants? Fill out the form below. We're happy to help save you time and money!

15215 Barranca Parkway,
Suite 200
Irvine, CA 92618