Here are our 2018 Irvine RideShare Month Winners!!
Irvine RideShare Month is every October. Do we have your email? Subscribe so you can enter to win next time!
In the meantime, see what we've been up to lately: Our Current Promotions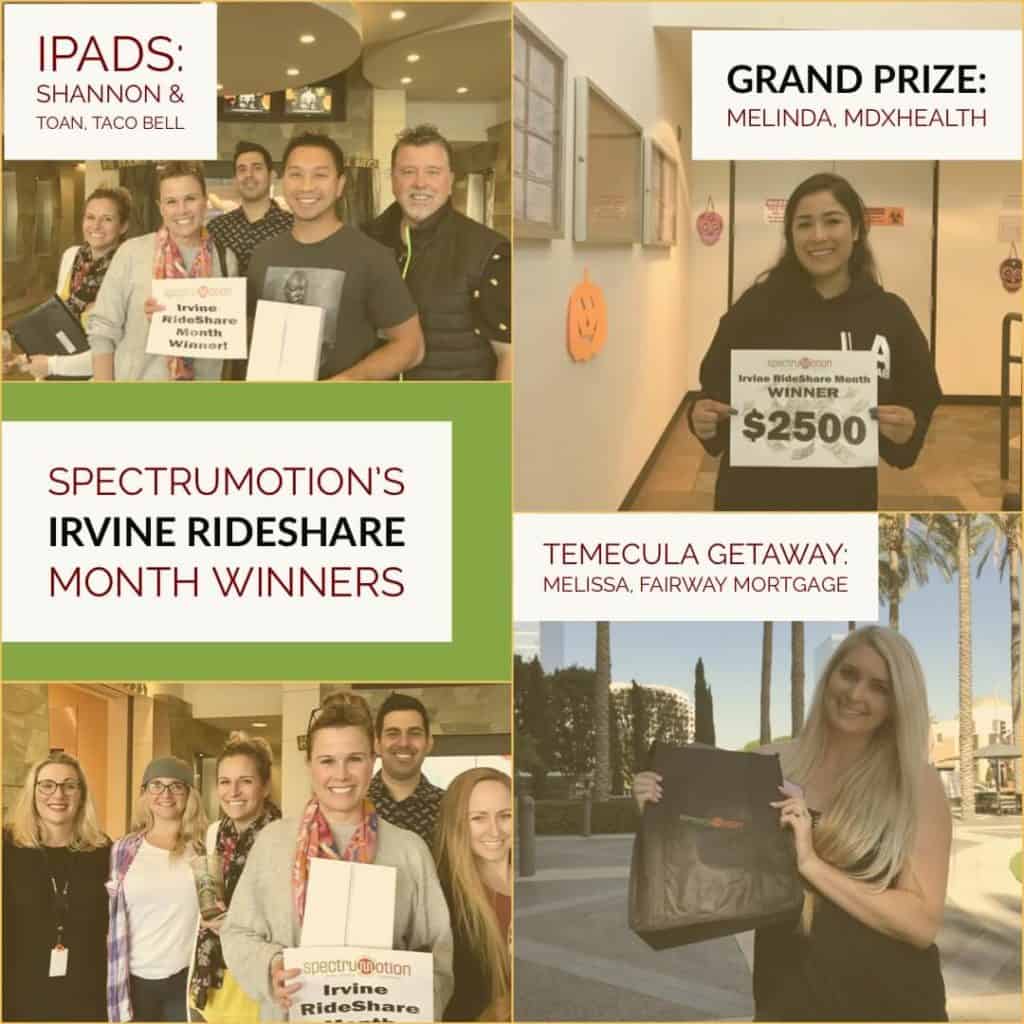 See more of our past Irvine Spectrum promotions.
Interested in Irvine Spectrum area commute options for you, your company or tenants? Fill out the form below. We're happy to help save you time and money!