The Irvine Transportation Center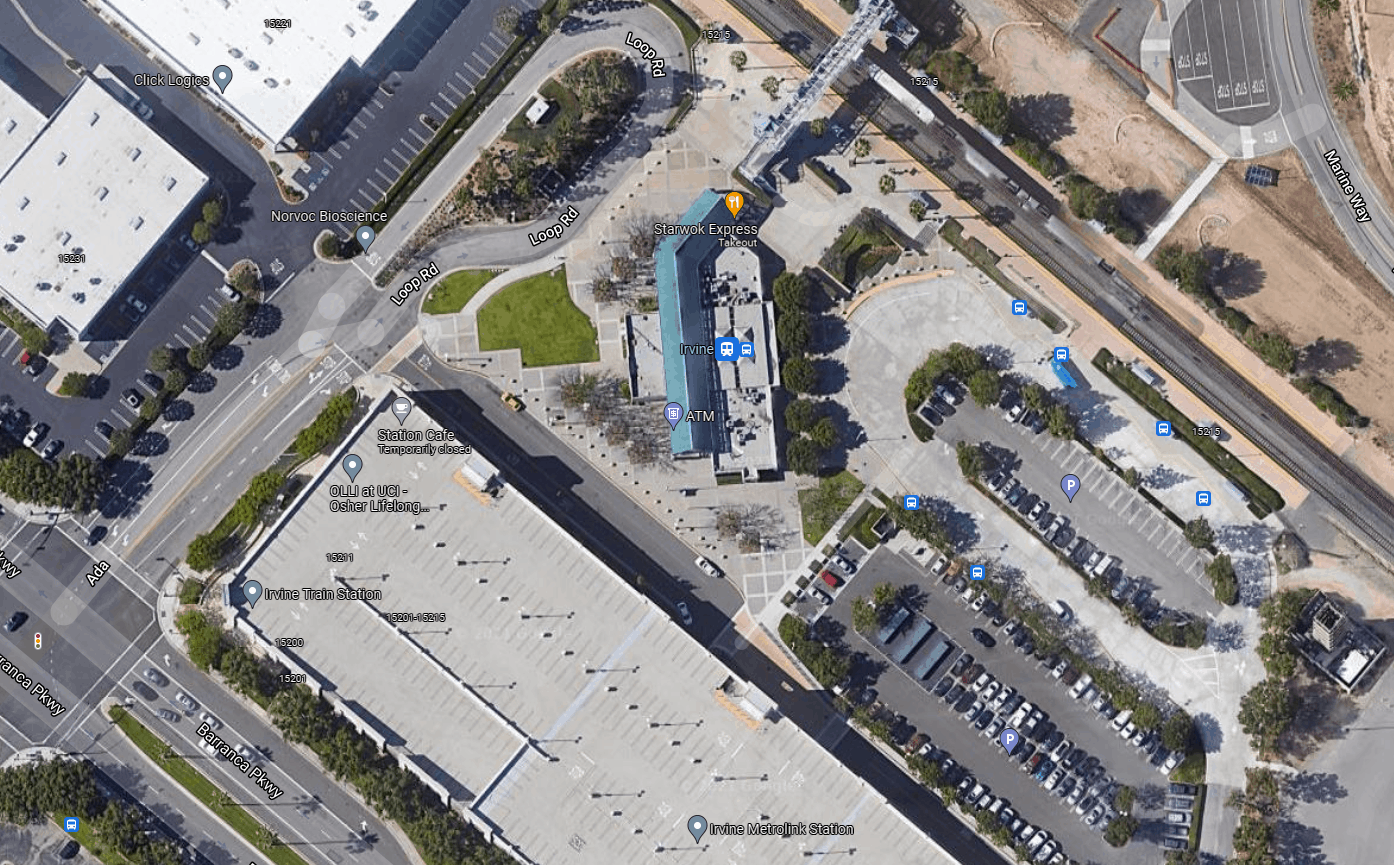 Getting to the Irvine Station
Parking at the Irvine Train Station is free, and the parking structure is never full. Bike racks and motorcycle parking are on the lower level.
Greenlots EV Charging stations are located in the outside parking lot.
For passenger pick up or drop off, including Uber and Lyft, use Loop Rd. off of Ada.
Taxi services use the road parallel to the parking structure.
Train Tracks and Transit
Track 2 on the platform is the track closest to the station building. To get to Track 1, use the pedestrian bridge or the elevator. Each track has a Metrolink train status screen.
The City of Irvine's iShuttle picks up parallel to the tracks and is used by mainly Metrolink riders for the last mile to worksites in the Irvine Spectrum area.
OCTA bus docks are on the opposite side from the iShuttle.
At the Irvine Station
The Spectrumotion office is at the front of the station building, near the flag poles.
Under the covered breezeway are Metrolink's ticket vending machines, train status screen, and a list of Metrolink train stations.
The bathrooms are also under the breezeway.
Starwok Express offers Chinese lunch items (conditional during Covid-19), donuts, snacks, and coffee.
In the Waiting Room
Inside the Irvine Train Station waiting room is an ATM, vending machines, and the station security desk.
On certain days (currently Friday - Monday), Amtrak agents are available to help passengers.
Free wifi is available throughout the Irvine Station area.