Meet Aaron from Axonics Modulation Technologies
Home City: Irvine
Sometimes, it's hard to know if ride-sharing is a good fit.
To help you decide, we asked our Irvine Spectrum area commuters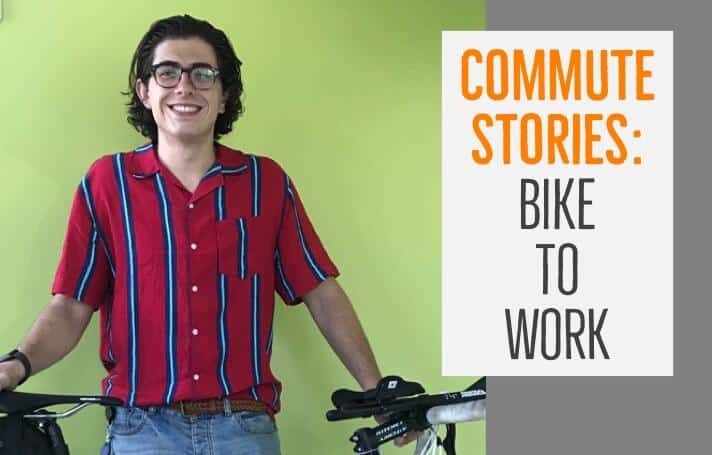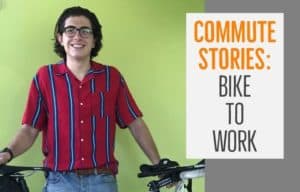 Bike To Work Resources
General Information
Emergency Ride Home Program
Orange County Bikeways Guide
Metrolink Bike Car
OCTA Bike Racks
Irvine Bike Ways
Tell Us About Your Commute, Biking to Work:
I get on the Walnut Trail bike path at Jeffrey Road in Irvine. Then, I take Irvine Center Drive to Barranca. Then a left on Barranca to Ada, and straight down to my office. It takes about 20 minutes to go about 4 miles. On the way home, I go straight down Alton to Irvine Center Drive.
Why Did You Start Riding to Work:
I wanted to get more exercise.
What's the Best Part of Your Commute:
Biking down Irvine Center Drive in the evenings. It's slightly downhill, so I can really fly!
Tips for People New to Biking to Work:
ALWAYS wear a helmet! If you're worried about sweat, take it easy on the ride. You'll spend less time cooling off when you get to work. Also, assume no one sees you, bike cautiously.
Biggest Concern About Your Commute:
Getting hit by an overly aggressive driver.
What Would Make Your Commute Better:
A bike path that continued across Sand Canyon, up to the train station (and beyond!)
Why Do You Bike to Work:
It takes almost exactly the same amount of time (biking vs. driving), saves money, is good exercise, and is better for the environment!
Anything Else You'd Like to Add:
Everyone should at least try biking to work!
Thanks for sharing, Aaron!