Meet Dawn from Taco Bell.
Home City: Eastvale
Sometimes, it's hard to know if ridesharing is a good fit. To help you decide, we asked our Irvine Spectrum area commuters to share their stories with us. This week, get a feel for what it's like to commute on Metrolink from the Corona North Main Station to Irvine.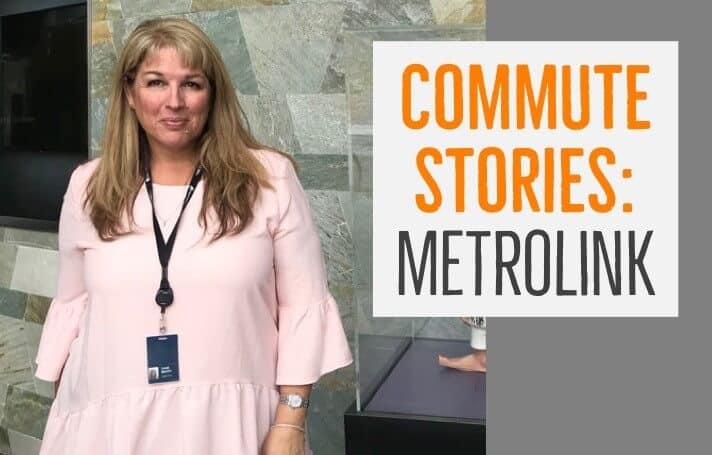 Dawn started taking Metrolink on her 2nd week at Taco Bell. When we spoke with her last fall, she had been taking the train for 7 months.
Tell Us About Your Metrolink Commute from the Corona North Main Station to Irvine:
I drive the 9 miles from Eastvale to the Corona North Main Station and park there. The parking structure is free, covered and has a security guard. So, it's super secure. I take the 6:34am Inland Empire/Orange County Line (IEOC Line) train 807 to the Irvine Station. From there, I take the 403D iShuttle service (free with a Metrolink pass) from the station to the shuttle stop right near Taco Bell.
On the way home, I take the same iShuttle route to get back to the Irvine Station. Then, I catch the 5:28pm IEOC Line train 812 back to the Corona N. Main station.
What's the Best Part of Your Commute?
Down time, not sitting in traffic. I study and read, sometimes make conversation with other passengers.
Tips for People New to taking the Metrolink to work:
Be on time and don't mind being around other people.
Biggest Concern About Your Commute:
Issues that cause train delays. (e.g. mechanical issues, train congestion, signal system issue)
What would make your commute better:
Wifi on the train.
Have You Used Our Emergency Ride Home Program? (What's that?)
Yes, the process was easy and went very smoothly. It's much more streamlined than other companies.
Thanks for sharing, Dawn!