We surveyed nearly 15oo Irvine Spectrum area employees about their commutes. 
How do they get to work? What are their biggest concerns? What would they Change?
Here's what they said…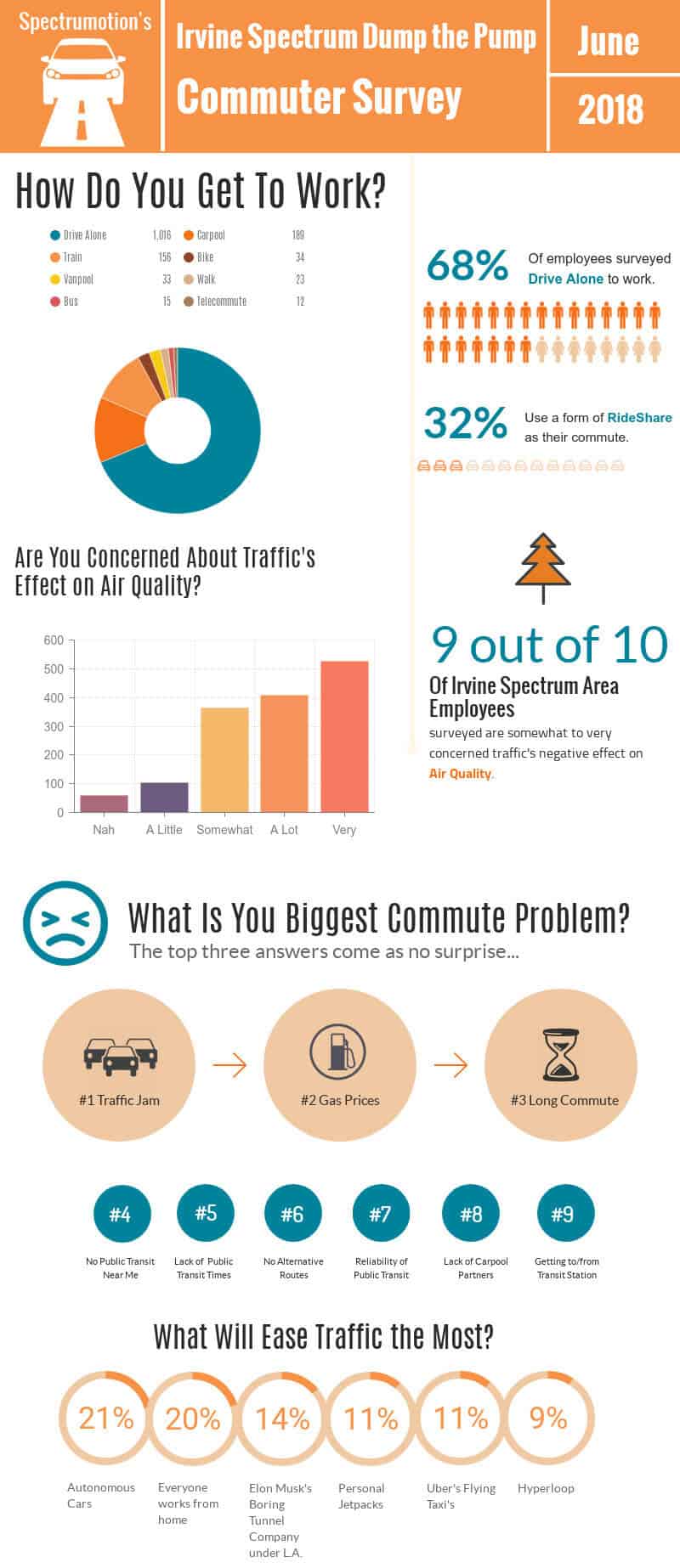 Check out our Incentives for employees commuting to the Irvine Spectrum area to find yourself a better commuter!
Do we have your email? Subscribe so you can participate next time!
See more of our past Irvine Spectrum promotions.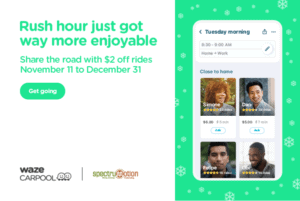 November 7, 2019 Hey Irvine Spectrum area commuters, Waze Carpool is giving you $2 OFF Rides from November 11th to December 31st in our Spectrumotion Carpool Group! Get started by reading up on how it all works, or go ahead and join our group to start finding matches: bit.ly/Spectrumotion Want to know EVEN MORE about … Read more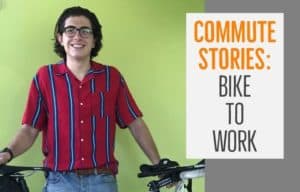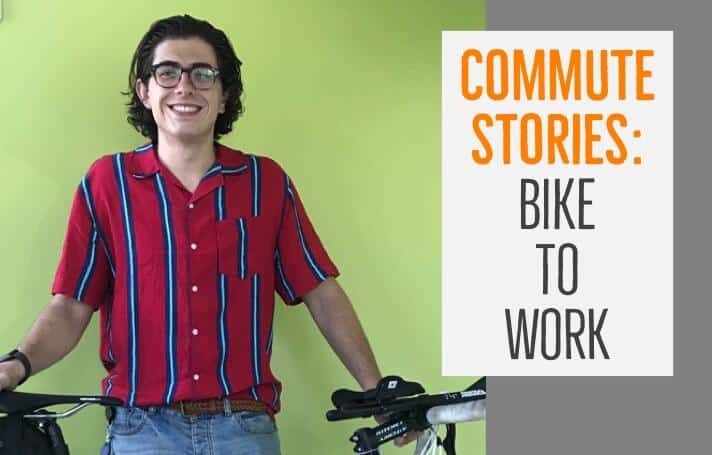 Meet Aaron from Axonics Modulation Technologies Home City: Irvine Sometimes, it's hard to know if ride-sharing is a good fit. To help you decide, we asked our Irvine Spectrum area commuters Bike To Work Resources General Information Emergency Ride Home Program Orange County Bikeways Guide Metrolink Bike Car OCTA Bike Racks Irvine Bike Ways Tell Us About … Read more
Interested in Irvine Spectrum area commute options for you, your company or tenants? Fill out the form below. We're happy to help save you time and money!